It is with great pleasure that the Karate Institute of America announces that Tristan "Raptor" Ligtvoet has been promoted to 3rd Dan Black Belt. His official promotion date was 15 December 2019. So . . . Congratulations, Raptor!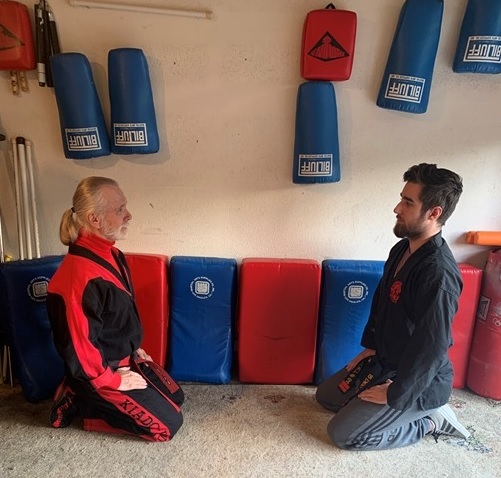 Raptor, soon to be 22 years of age, started his KIA journey when he was 8 years old. He has studied Kiado-Ryu Martial Arts for 14 years without pause. Such awesome determination and persistence demand great respect.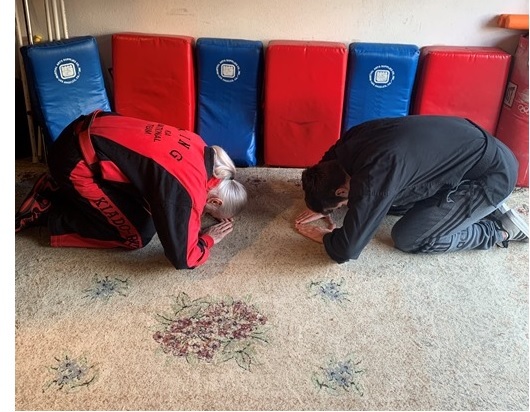 Tristan's martial arts skills have grown tremendously from the day he started. Since he received his 1st Dan Black Belt in 2015, he has become a force to be reckoned with.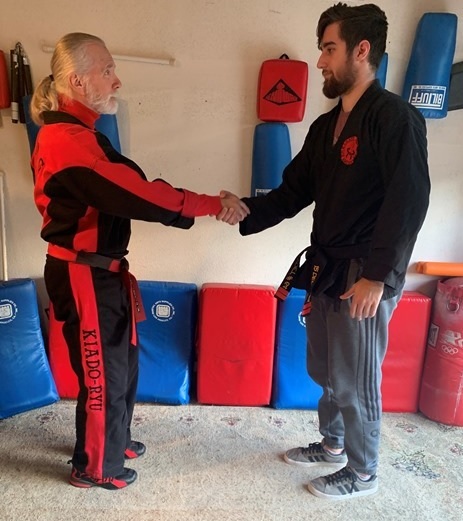 Too, he is smart, determined, brave and creative. Working with him at such a heightened level is fun and, frankly, educational. He's like an octopus–fast, quick, long arms and aggressive. In fact, he has been given a second callsign, "Kraken!" He now responds to Raptor or Kraken. Very deserved.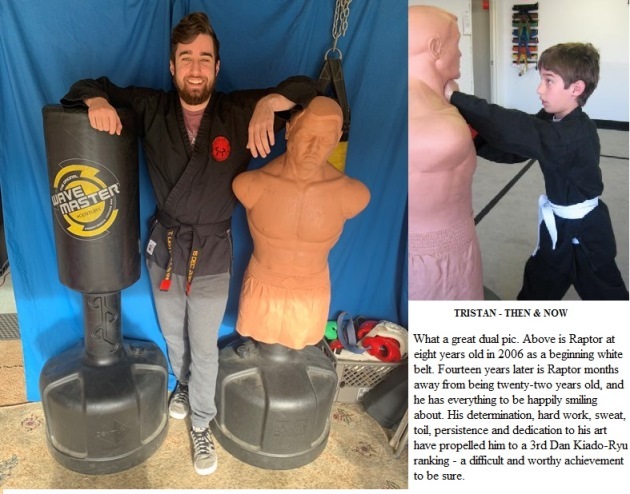 Tristan is studying Computer Information Systems in college. Besides school, he is also working in the computer field and has started his own business with some friends. He truly has the "right stuff" to become an extremely successful individual and a role model for others. His parents, Atousa and Ed, have done a remarkable job raising their elder son. Their younger son, Aiden, is an up and coming student, too. Look for his success in the coming years.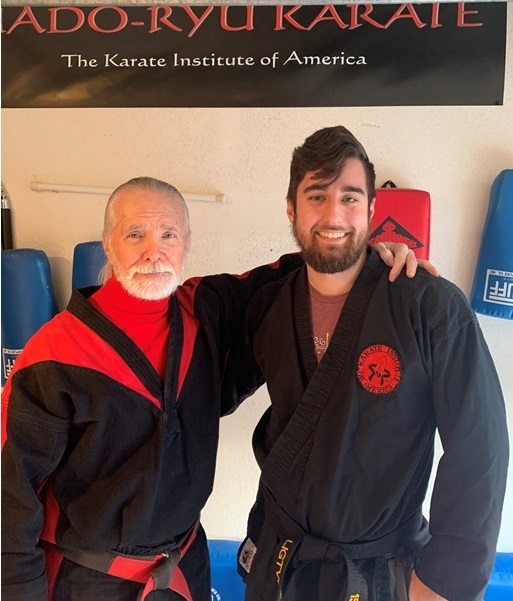 We at the KIA are extremely proud of Tristan, are grateful for his loyalty and his family's to Kiado-Ryu Martial Arts and look forward to watching him continue to grow as a martial artist, business man, and all around extraordinary human being.
(c) 2020 by Richard Andrew King and Kiado-Ryu Martial Arts. All rights reserved.