CONGRATULATIONS SMASHER, aka Aidan Ligtvoet, on being promoted to Purple Belt! Aidan's test was on 6 August 2019. Pictured from left to right are his brother, Tristan, aka "Raptor" (the 64th Black Belt of the Kiado-Ryu who currently holds a 2nd Dan ranking); mom Atousa and dad Edward.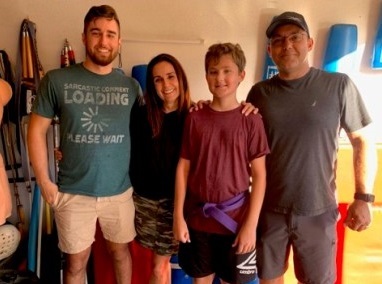 Smasher's journey to Purple Belt was a long one but highly inspirational. Aidan is the epitome of the #1 quality common to all successful people, and especially those distinguished individuals who became Kiado-Ryu Black Belts—persistence. He still has a long way to go but with his innate determination, a KIA Black Belt brother, and highly supportive parents, he will one day join the elite company of the 2% of students who achieved Black Belt status in the Kiado-Ryu system of martial arts.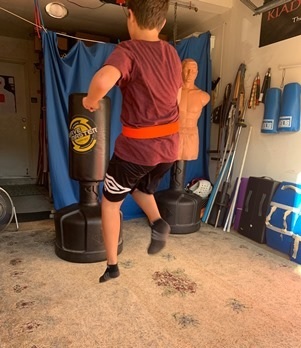 Interesting shot this. Aidan going airborne in a front jump kick.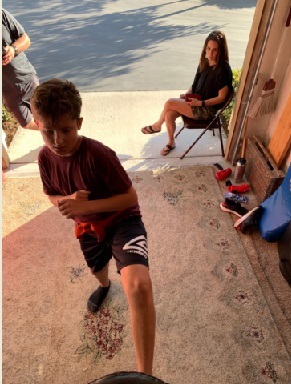 Kicking drills! Whew! Very tiring.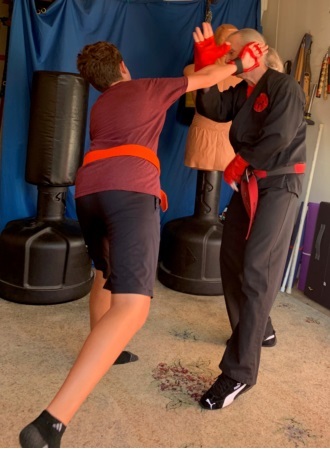 Awesome attacking ridge hand to the old man.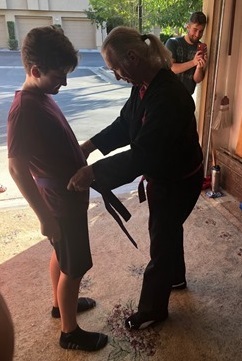 The satisfying moment of accomplishment.
The donning of his Purple Belt.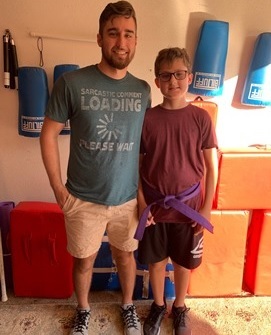 Big brother & Little brother—proud!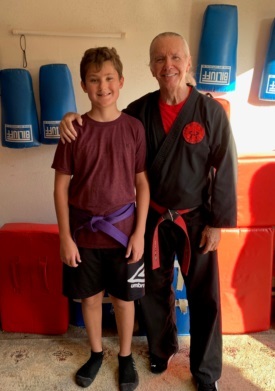 A terrific moment. Love these times!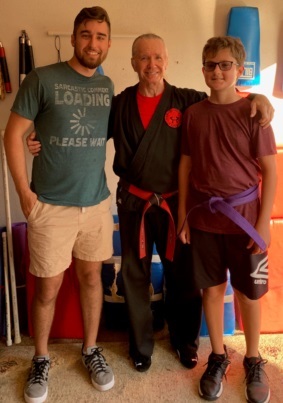 A trio of Kiado-Ryu practitioners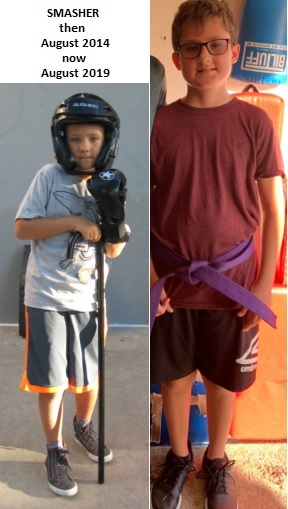 Aidan in August of 2014 and now in August of 2019.
How fun it is to watch the progress of individuals in their KIA journey.
Way to go, Smasher! You should be very proud of yourself, young man. Remember, it was your awesome persistence, the ability to never give up, that brought you the success you so rightly deserve. Now, the journey continues. It's on to Blue Belt!