This is a big deal! Chris "Growler" Grau, the 36th Black Belt of the Karate Institute of America™, achieved a 5th Dan "Master" ranking on 14 July 2022.
With this hallmark achievement, Chris is to be honorably acknowledged as "Master Grau" in the Kiado-Ryu™ martial arts system. He is only the second Black Belt in the 43 year history of the KIA to be awarded such status, joining Kim "Cultivator" Thomas who was the first Kiado-Ryu™ Black Belt to attain such a high rank and awarded to him on 15 December 2015. Master Thomas is the 63rd Black Belt of the Karate Institute of America™.
Master Grau began his martial arts studies with the KIA when he was only 14th years old. He attained his 1st Dan Black Belt ranking in 1995. After graduating college, getting married and starting a family, he returned to his martial arts roots at the KIA in 2006.
Upon his return, Chris asked if he could start and manage a Kiado-Ryu™ website in order to continue the rich history and legacy of the Karate Institute of America™, a request which was received with immense gratitude. Sixteen years later (to date) the Kiado-Ryu.com website is still thriving—a result of Master Grau's most gracious generosity, skill, hard work, devotion, love for martial arts and his desire to serve others. In his own words he states . . .
As always, I do what I do because the KIA was foundational in who I was and who I've become. It's something special that a select group of people share and I don't want anyone to forget that.
Master Grau's service and dedication to martial arts have expanded to his attainment of another Black Belt in the Okinawan Shorin Ryu system, this time including and being motivated in large part by his lovely daughters, Kaylee (the elder) and Brenna (the younger) and, of course, lovingly supported by his terrific wife, Christa. Once again, Growler's generosity and devotion have manifested in him not only being a loving husband and devoted father but also a teacher, mentor and role model to others.
Here, Growler poses with his daughters, Kaylee and Brenna, each of them holding an eku (an Okinawan dragon boat oar, used as a weapon) during a dojo photo shoot in 2019.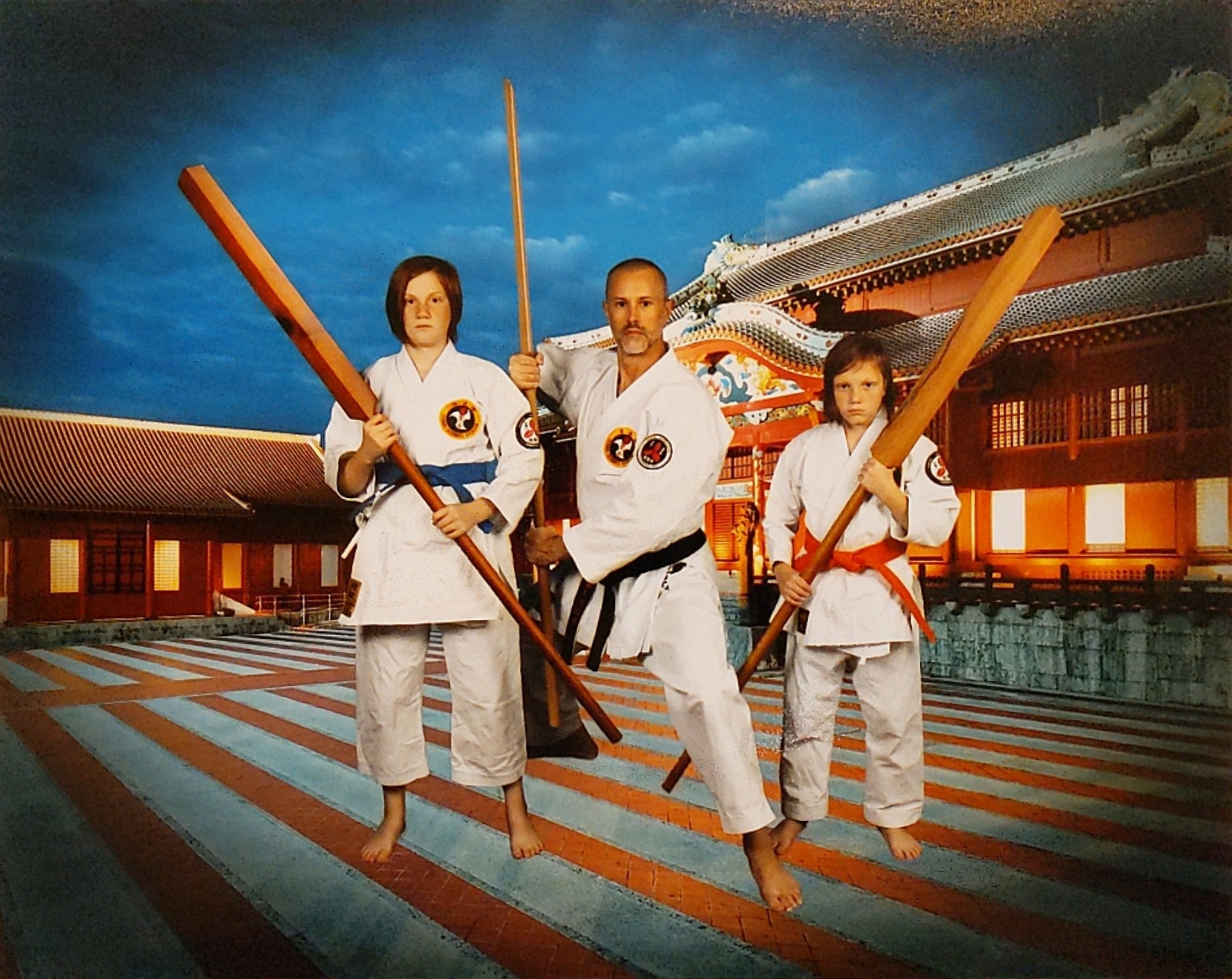 In the following photo, Master Grau is doing "hojo undo" (supplementary exercise) with something called a kongoken (a weighted oval bar), at an karate association training camp in summer 2021. Check out that beard!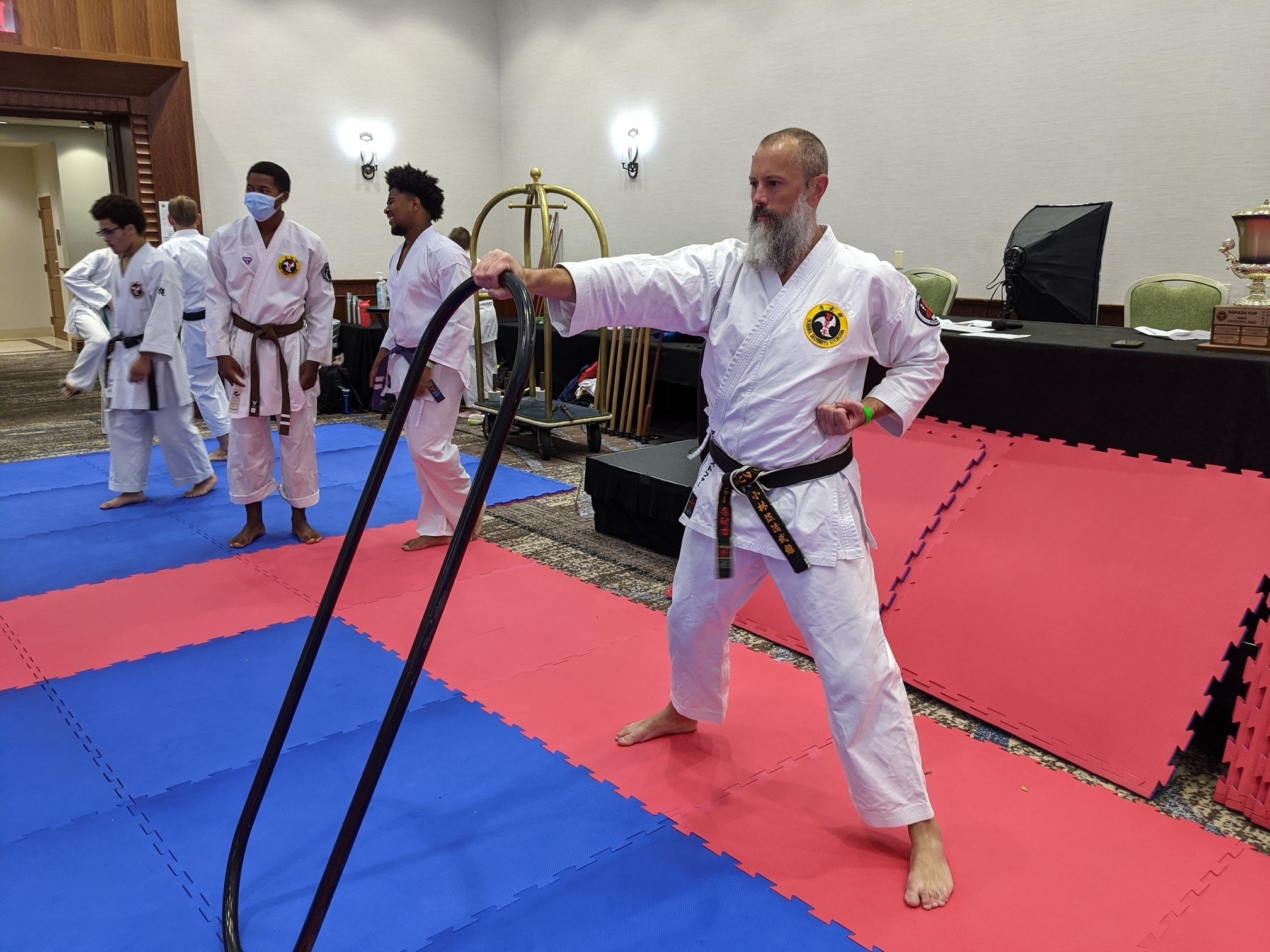 Here's another look up close at that glorious beard as Growler takes a break from coaching his team at the USA Karate National Championships in Spokane, WA.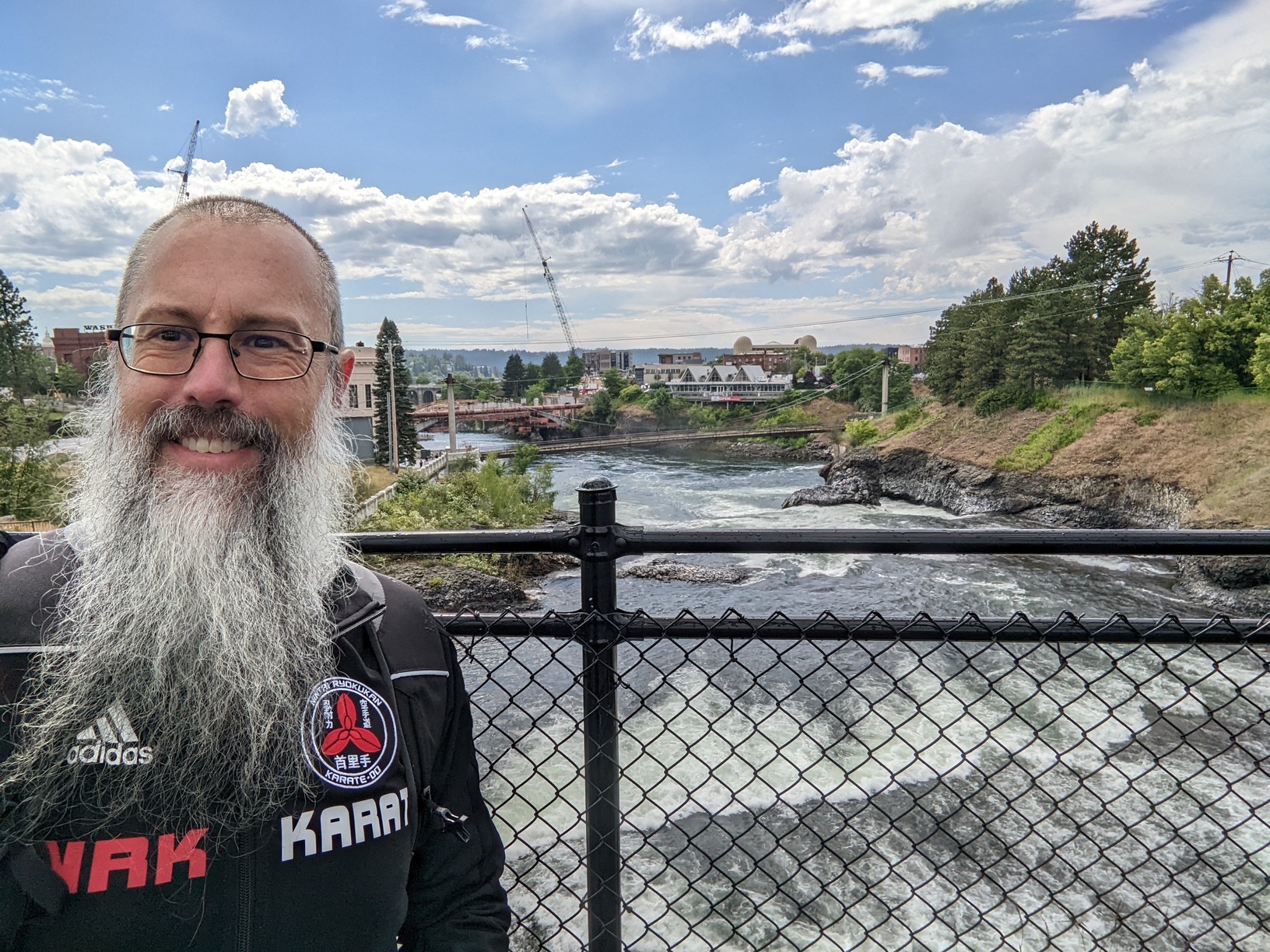 A special moment in front of Shuri Castle in Okinawa (2019).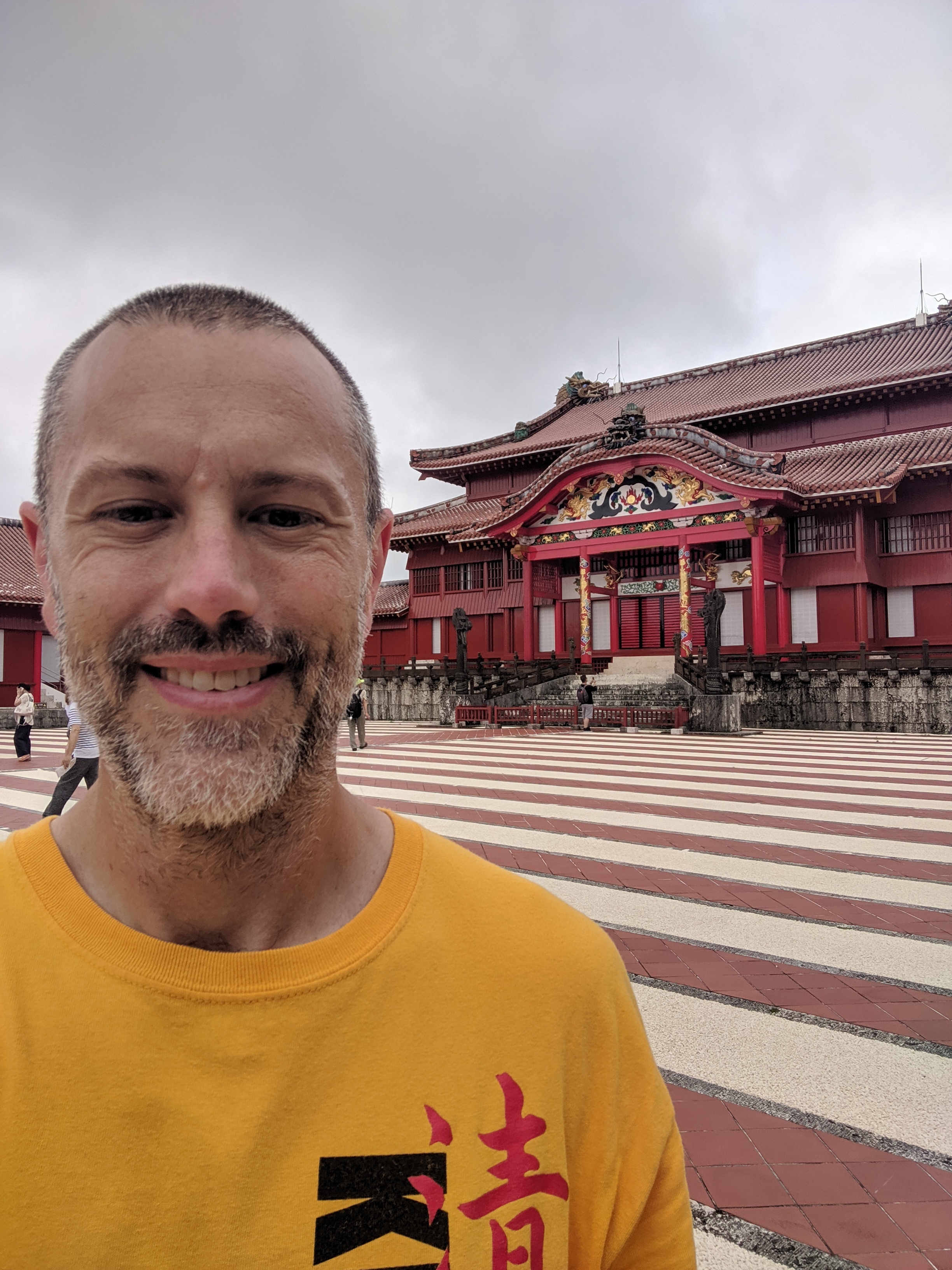 Growler striking a pose from the kata Rohai on a rock (circa 2020). Why? Because karate can be done anywhere! Nice pic!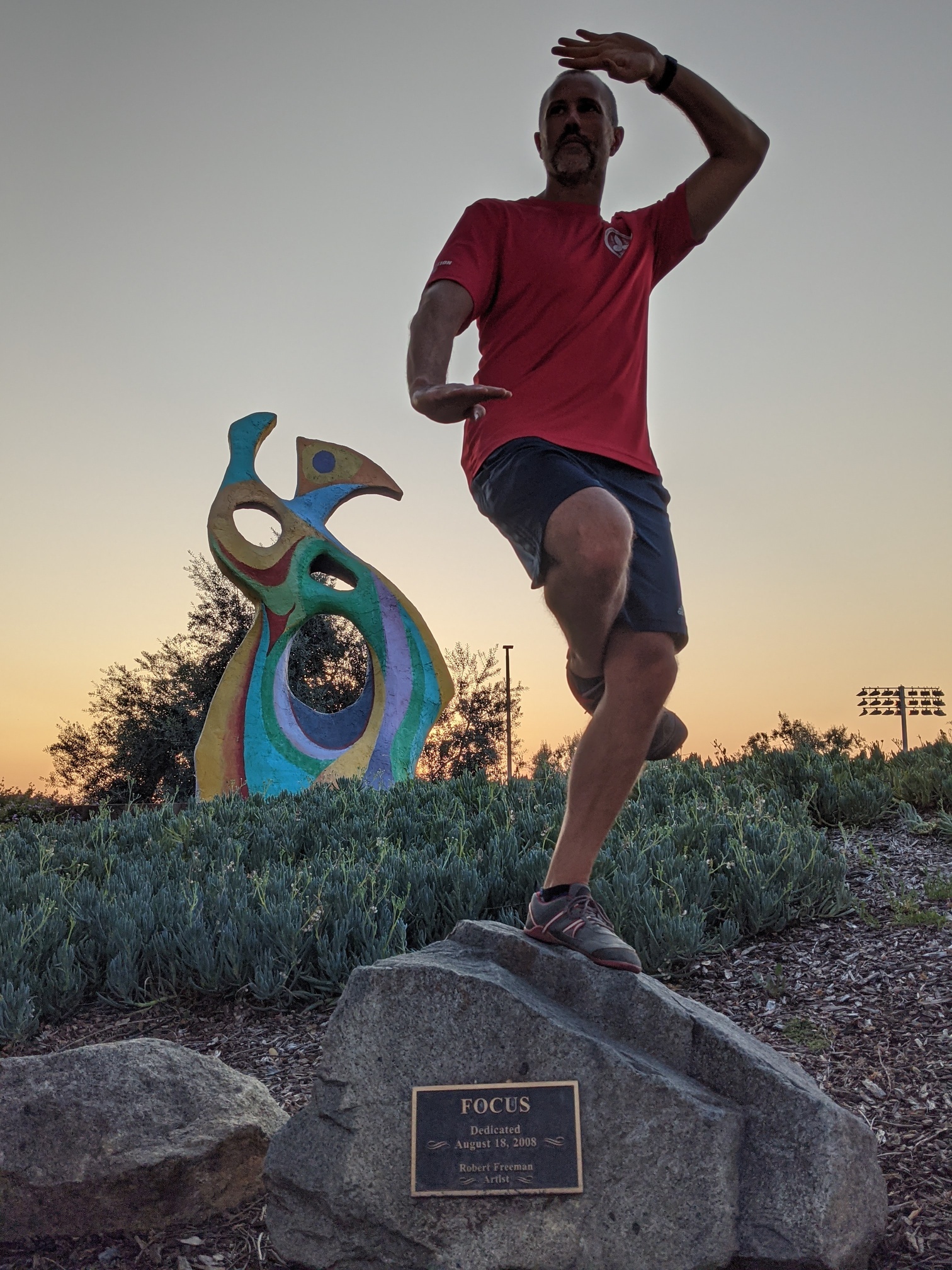 And to conclude these awesome photos, here is Growler with his lovely family: Christa, Kaylee, and Brenna on a trip to Vegas earlier in 2022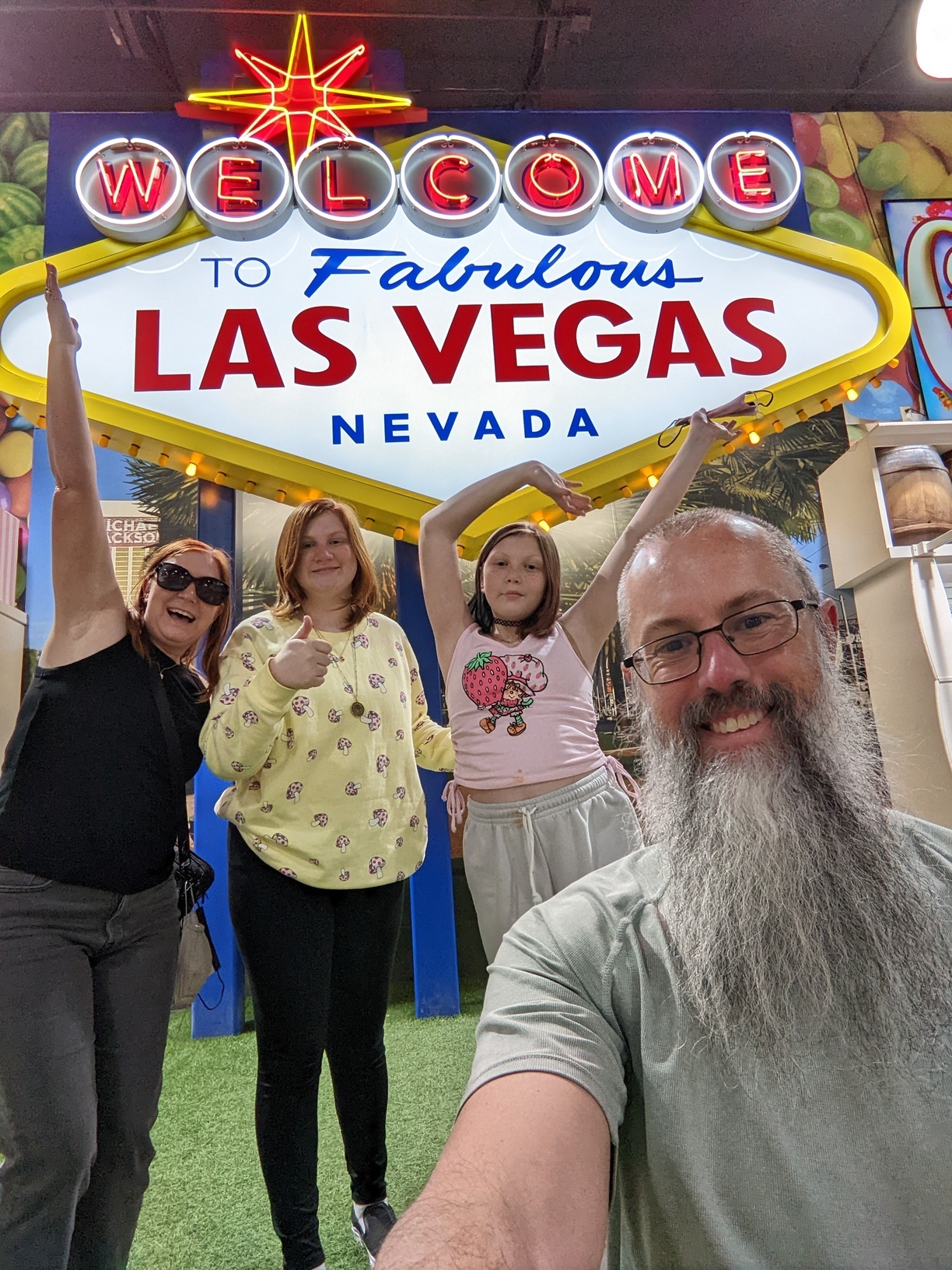 Chris "Growler" Grau is a stellar human being. His ethics, dedication, devotion and selfless generosity to his family, the Karate Institute of America™ and his Okinawan Shorin Ryu community are wonderful to witness.
On behalf of the entire Kiado-Ryu family, we send a booming THANK YOU, MASTER GRAU, for your generosity, unrelenting devotion, commitment, heartfelt service and undying love for everything you have done and, no doubt, will continue to do. You are, truly, an inspiration!
Note: Master Grau's 5th Dan Master Certificate is below.
~finis
© Richard Andrew King & Kiado-Ryu™ Martial Arts