The Karate Institute of America is home to a multitude of talented, extraordinary, one-of-a-kind individuals. It even has its own Norse Deity, Odin, God of wisdom, magic, poetry, healing, battle, war, death and divination. Meet Dr. Tim McCord, Kiado-Ryu Black Belt #25; callsign, Odin.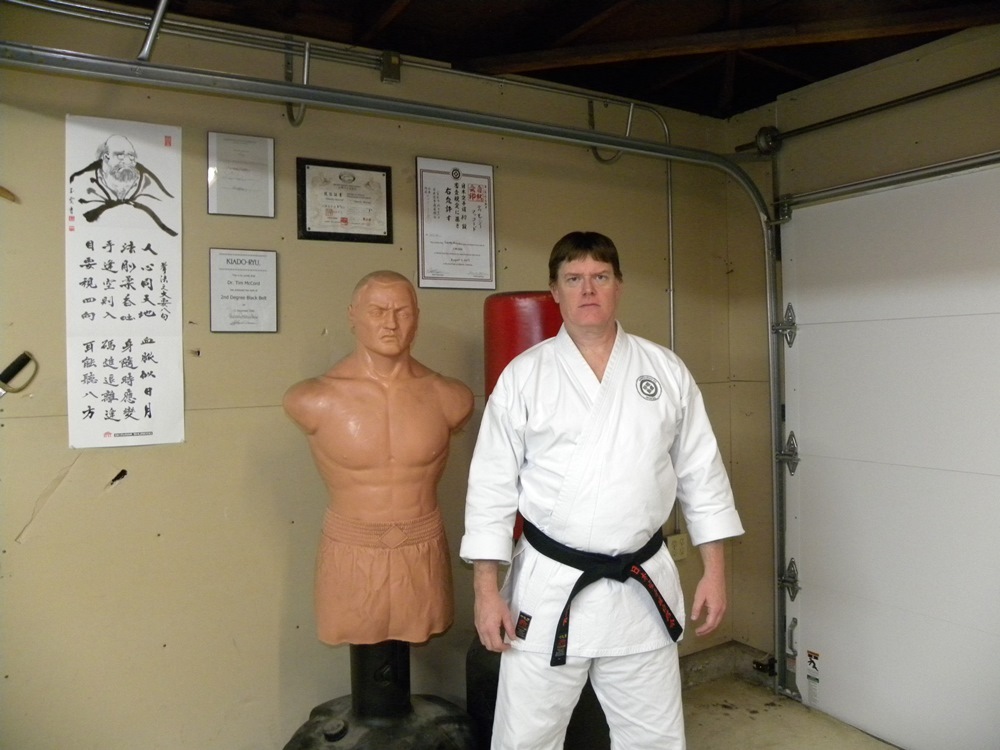 Tim "Odin" McCord, now in his early fifties, began his KIA journey in his late teens. A stalwart fixture, fighter and presence of the studio from mid 1980s to mid 1990s, Odin, a 2nd Dan KIA Black Belt, received his 1st Dan ranking on 25 June 1993 at our Lake Forest studio.
Back in the "day," Odin donned flashing red locks and a powerful physique, the latter which he still has. The hair is still there but the long locks have faded away.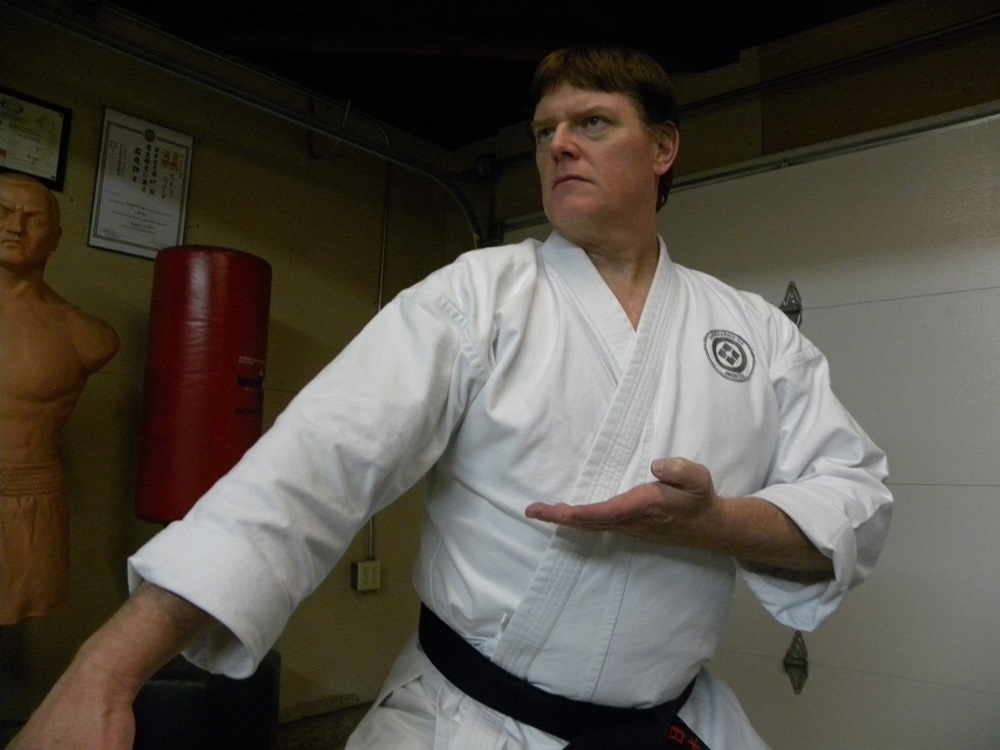 Tim is a devoted student, not only in martial arts but academia. In 1996 he achieved his Ph.D. in biological science from the University of California, Irvine (UCI). He now is a professor at Los Angeles Harbor College teaching anatomy and physiology in his 20th year. In fact, the Karate Institute of America has been blessed with much anatomical information throughout its long history from Dr. McCord. He's very generous with his knowledge and we are extremely grateful for his sharing.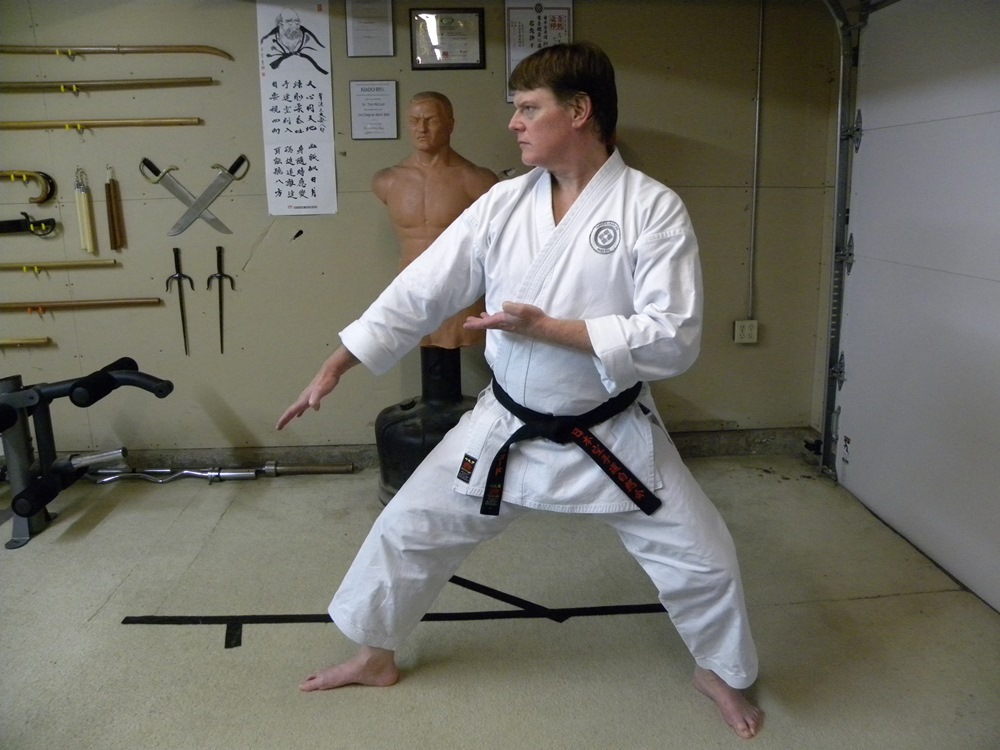 Tim and his wife, Julie, have been married for 26 years, having tied the knot in 1992. They have one daughter and currently live in Anaheim.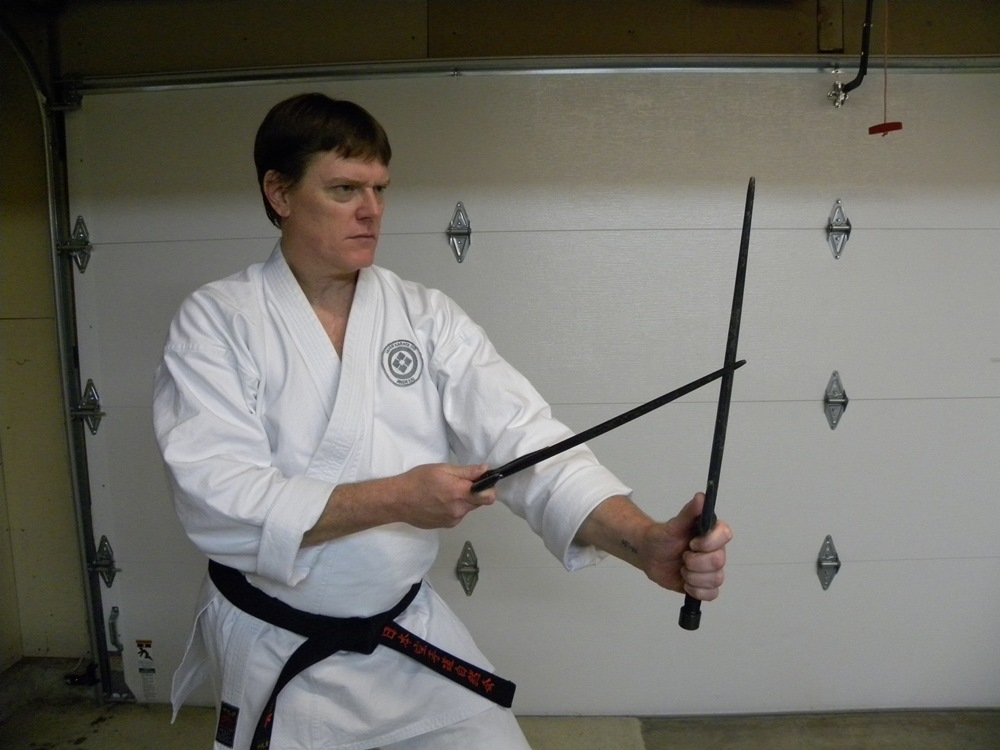 Talk about "Walking Tall and Carrying a Big Stick!"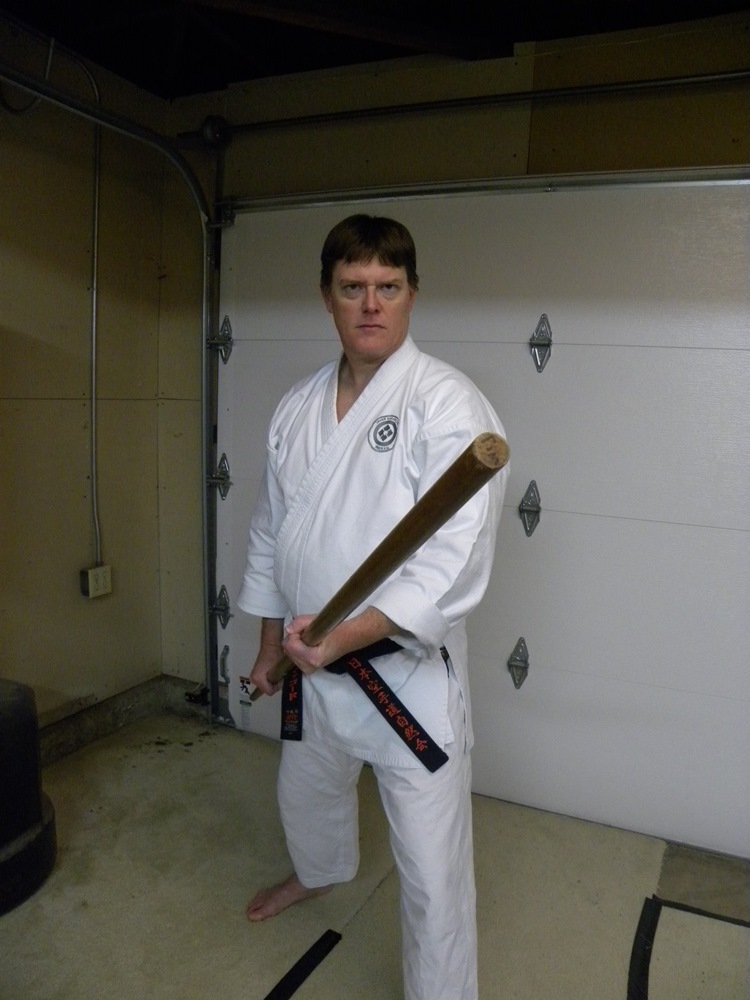 Dr. McCord's interest in martial arts is broad and has never waned. In addition to his KIA 2nd Dan ranking, he has studied Hsing I Chun (a form of internal Chinese kung fu) for three years and Katori Shinto Ryu Kenjutsu (the oldest existing school of Japanese sword fighting), for almost a decade. He also earned his 1st Degree Black Belts in Shotokan and Shindo Jinin Ryu Karate and is still training in Shindo Jinen Ryu with the Jinenkai organization in Fullerton.
Nice Weapons Wall!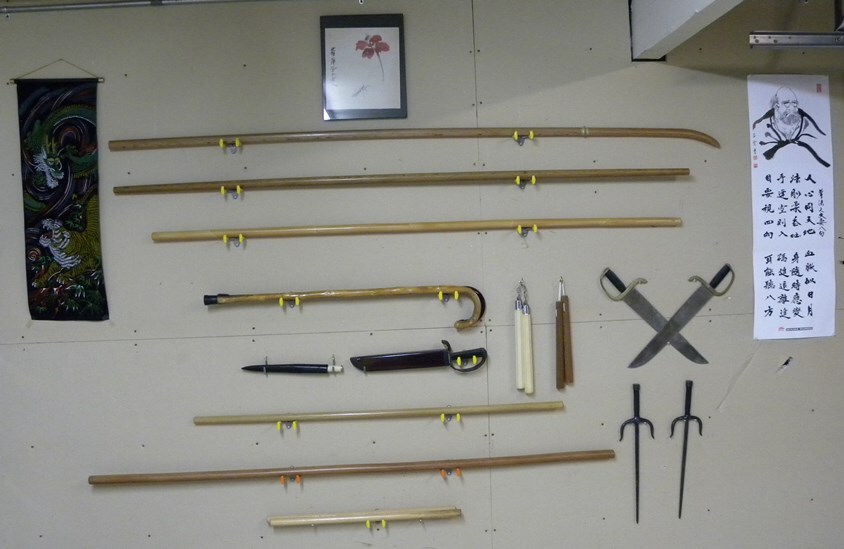 Impressive List of Martial Arts Accomplishments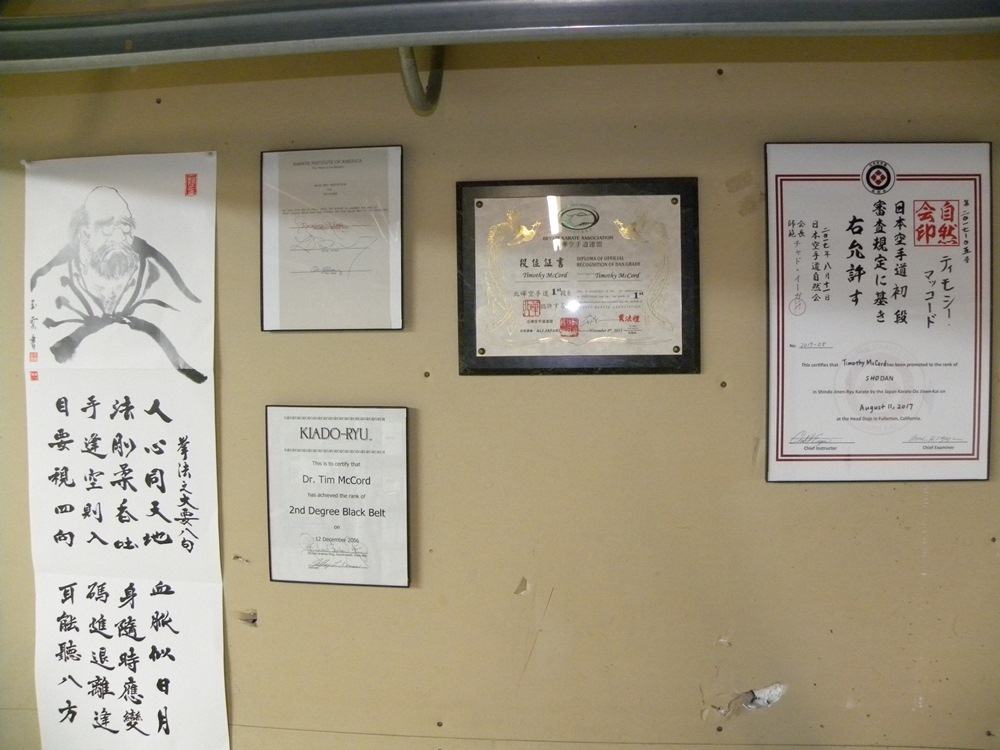 Dr. McCord today posing with his Samurai swords.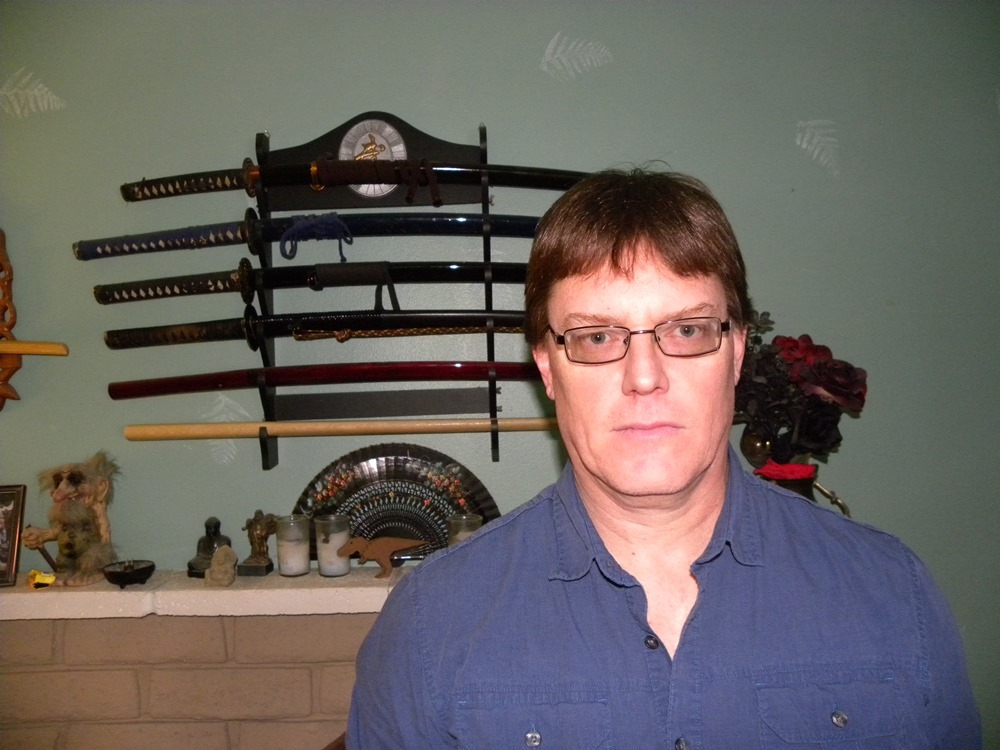 Read more about Dr. Tim "Odin" McCord on our Kiado-Ryu website.
© 2018, Richard Andrew King & The Karate Institute of America