He's smart. He's fun. He's nine years old and now he's a Kiado-Ryu Orange Belt! "He" is Arian D., callsign Terror.
Note: Terror has a wicked right reverse punch; an excellent cross-over back kick and an astonishingly good knife-edge kick. So trouble makers beware! Arian may be nine years old but he's already been keeping the bullies away. We all know the type—dudes who think they're tough until they encounter someone who is truly tough. Terror is both smart and tough—a bad guy's nightmare.
Yet, this fine young man is very respectful, never arrogant and very kind. He is, indeed, a pleasure to work with. Other than martial arts skills, he loves hitting personal bests (PBs) in both push-ups and sit-ups. Plus, Arian is a perfect statue when doing his five minute horse stance without so much as a flinch.
He's got discipline! How many kids his age can and be perfectly still for five minutes without so much as a twitch? Best bet, very few.
Following are some photos from Arian's Orange Belt test on Tuesday, 31 May 2022.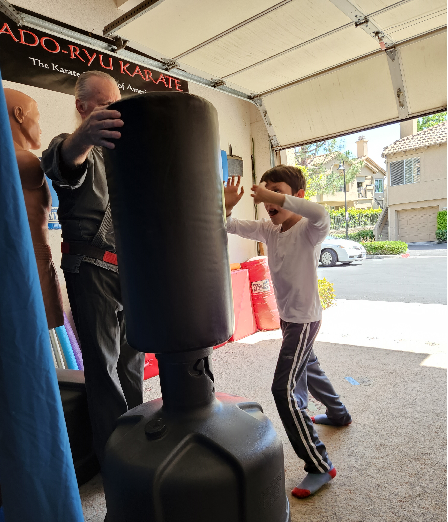 Great execution on a double palm strike.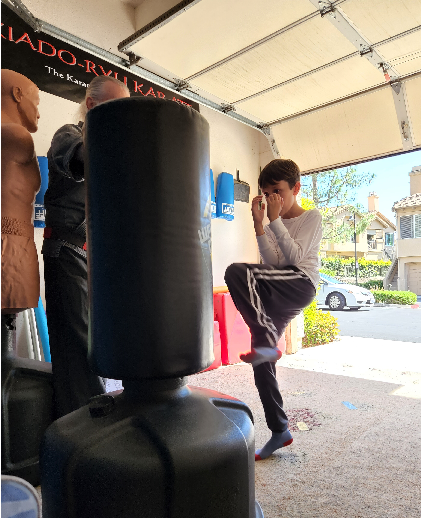 Nice double cover and knee lift on a front thrust kick.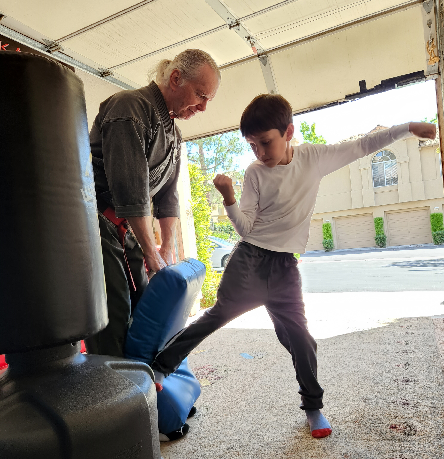 All one can say regarding Terror's knife-edge kick is "Ouch!"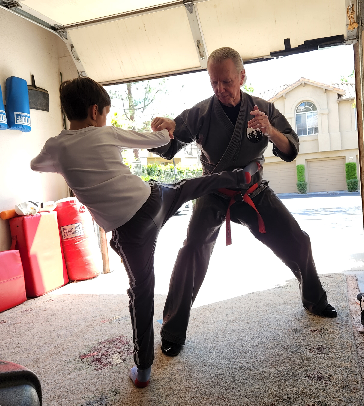 A decent roundhouse kick that gets better every lesson.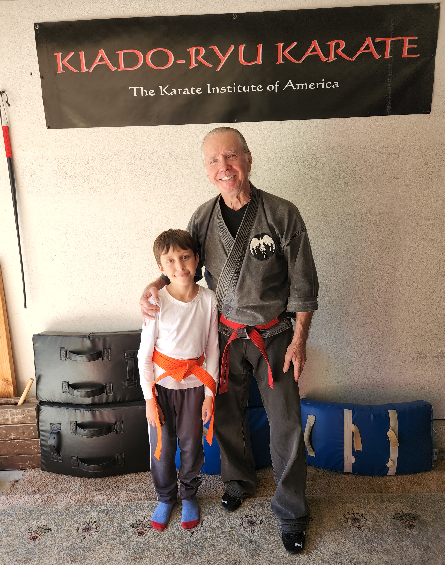 Orange Belt achievement! Always a great moment!
CONGRATULATIONS, ARIAN! What a fine young man and developing martial artist you are. It is going to be a real treat watching you grow and mature. Make sure you thank the adults in your life who are giving you this opportunity. They deserve a giant "Thank You" from you because it couldn't happen without them. Now . . . it's on to Purple Belt!
~finis
© Richard Andrew King and Kiado-Ryu™ Martial Arts