CONGRATULATIONS to Shaw "Wind" Shahriari for attaining his Blue Belt ranking! Wind is a devoted martial artist in multiple martial art systems in Iran (his home country) and the United States. The Karate Institute of America is proud to have him study in our Kiado-Ryu System.
Everyone has their special skills. Wind has two that are distinctive. 1) his kicks are devastatingly powerful and 2) he is an excellent kata performer.
Wind's dynamic kicking ability is the result of his soccer expertise (he's played all his life) and the instruction he received from his karate teacher in Iran who was a champion fighter. Wind certainly has learned well from both athletic forms. He is also learning the Kiado-Ryu system of martial arts, its philosophy, fighting style and performance kata technique. It is not misleading to say that Shaw Shahriari is, indeed, "A Blue "Wind" Rising."
Following are some of Wind's creative photos of his KIA Blue Belt test. Enjoy.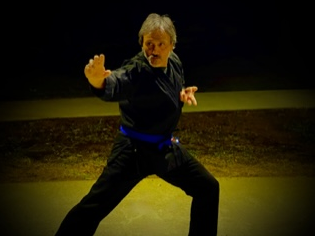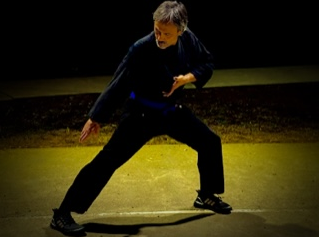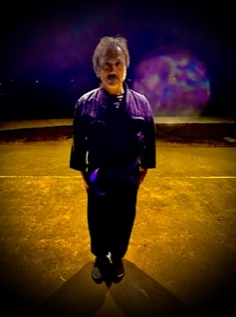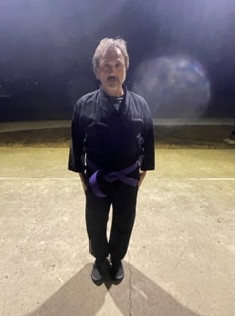 Wind's "Blue Wind" won't last long. He is extremely dedicated to achieving a Black Belt ranking from the Karate Institute of America. However, he still has to conquer the Green Belt level and three Brown Belt levels. With his drive and ambition, he's well on the way to accomplish his goals! Way to go Wind!